Effortless scheduling
with payments
Set your availability and price. Introwise will handle scheduling, payments and video calls. All in one place.
Do what you love — share your expertise with other people. We handle the rest:
Your clients book a time in just a few clicks, and your availability is always up-to-date thanks to two-way calendar integrations.
Your clients can be from anywhere in the world. Accept credit card payments and receive payouts directly to your bank account.
Video calls start right on Introwise.com and work on any device — no downloads needed for you or your clients .
Loved and used by
hundreds of experts
Don't just take our word for it and listen to what others are saying.
"
"It includes everything you need"
"Super easy in use"
"For people passionate about teaching"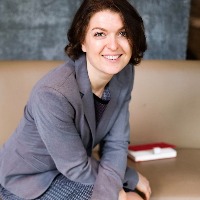 Luba Diasamidze
Team & Leadership Coach
"I run a global practice. Introwise makes international payments seamless and enables me to serve more clients worldwide. Their secure and convenient checkout makes it easy for my clients to pay.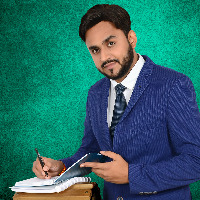 SanJay Shukla
Certified Life Coach
"I love Introwise! It is simple, professional, effective. And it just has everything in one place which I need as a coach. It gave me wonderful results in terms of conversion. And I wish I wouldn't have spent too much time building my website and adding all the integrations, because Introwise has everything and you can start in minutes!
Your Personalized Business Page
The foundation of your online business is your webpage. Informative, stylish and interactive pages drive traffic. Thanks to Introwise, you don't need to hire a web designer, take online programming courses or spend sleepless nights trying to make your page pop. We do it for you. It's that simple. Just give us a couple of photos, your availability and price structure, and some interesting facts you want your clients to know about you.
No coding required
Create a beautiful page with all your services in minutes.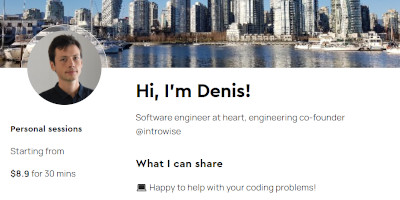 Instant bookings
Clients can easily view your availability and book instantly.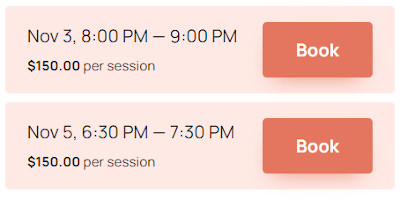 Share anywhere
Use your personalized link anywhere on the web.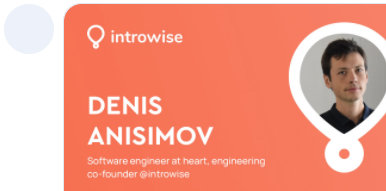 Easy scheduling for you and your clients
Your time is so valuable, use it to expand your business. We'll make sure the day to day stuff runs smoothly. We free up the creative juices so you can think about the big picture: Getting paid to do what you love.
Now you finally have time to dive into all the projects you've been putting off: post session questionnaires, video promos, more engaging presentations, or just getting enough sleep.
📆 Clients check your availability in real time

💰 Clients book sessions on your Introwise page

📧 Introwise sends email reminders

⌚ Introwise takes care of rescheduling/cancellation

✅ No date or timezone mix ups

😄 Peace of mind for you and your clients
Secure and fast payments for your clients
Your clients want to pay you as securely and effortlessly as possible. Give them their wish with Introwise. No matter where they are in the world, they'll always be able to book a session and pay you in seconds. Your money goes into your account, hassle free. Business as it should be. Powered by our first-class integrations with Stripe and PayPal - the leading online payments processors trusted by thousands of businesses.
Keeping track of your earnings is easier with Introwise. Simplify everything for yourself, your clients and your accountant.
High quality video calls with no extra downloads
Your clients shouldn't have to be tech geniuses. Our video call platform is as easy as checking your email: One click and you're in. The focus should be on you, not getting to you.
Security without passwords, just click and go
No downloads, always up-to-date
Works on any device
Share screen and chat with clients
Two people can simultaneously share their screens
Built-in timer
Join now and grow your business with Introwise
Switching from another platform or marketplace? Let us know and we'll help you get started.
For all sorts of real-world experts
business coaches
psychologists
life coaches
nutritionists
personal trainers
gardeners
yoga teachers
parenting experts
private teachers
makeup artists
stylists
music teachers
DJs and music producers
content creators
artists and crafters
DIY experts
poker masters
magicians
bartenders and chefs
You name it and we'll tell you how Introwise can help