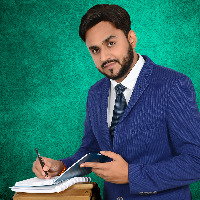 SanJay Shukla
Evangelizing 'Living Life by Design' @ Life Architect | Certified Life Coach
Life Architect helps you design your best life, your way!

🔸We actively listen to you!
🔸We understand what you desire!
🔸We help you identify where the gaps are!
🔸We provide the framework & all the building blocks!
🔸We gather the pieces within you & tune them to stick together!
🔸We design the roadmap, to put you on the path of continuous growth!
🔸We share the accountability along with you, at every step and till you make it!

Life Architect is your partner in your Holistic Transformation. If you have 'Change' in your mind, You are at the RIGHT place! Let's talk!🤝
Packages
Already booked a package?
Free, 30 mins
Quick conversation to understand about you & your challenges, and what I can offer you as a Life Architect.
$29.00 for 1 hour
Not sure what phase you are in? what's bothering you? where you are stuck? Jump into this session to explore & find clarity what's happening with you & what you are dealing with.
$49.00 for 1 hour
You have got any life challenge, be it related to your career, your relationship, your self or anything which is not letting you move forward, you can bring it our conversation, we together work out a solution for you.
$79.00 for 1 hour
Have challenges at your business or workplace? Want to be set on growth path? Not sure how to find the solutions & lead the way? Let's get into this session & get access to all the insights, resources & possible solutions to achieve desired results.