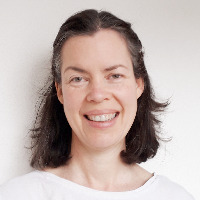 Coaching with Rachel
English Language and Health and Lifestyle Coaching: Online and in-person
Two skill sets, and a passion for coaching- I'm here to support you!
English Language Coaching
Do you want to speak more confidently?
Do you need to use English at work? Preparing for a job or college interview or even a speaking test?
I'm a friendly, relaxed and professional TESOL certified teacher, with over 15 years of experience supporting students to reach their English speaking goals.
Online conversation and classes - book below
In-person classes available in Tabor, Czech Republic
Is your busy lifestyle making it almost impossible to take care of yourself?
Are you looking for a way to bring some sanity to your schedule and take better care of yourself?
As a certified Health Coach, I am here to offer you the personal support and encouragement you need to help you get your life and health on track.
Free 15 minute online Discovery Call for your questions and learn how I can help you.
Free, 15 mins
A no-obligation introductory session for us to get to know each other and discuss your goals. At the end of our session together you will have a clear understanding of how I can support you as we work together and tailor a programme to fit your unique needs.
£16.00 for 1 hour
This is a private 1 hour online session for individual ESL students. You will receive a link for the lesson after booking.
£8.00 for 30 mins
1 x 30 minute online class for individual tuition. Link for the lesson will be sent after booking
Free, 1 hour
1 hour ESL coaching in-person (pay at location)
£25.00 for 30 mins
Book a suitable time for your 30 minute coaching call
£45.00 for 1 hour
Are you concerned about possible deficiencies, or want to be proactive, and have a nutritional overview to prevent future health challenges? In this session, we will take a closer look at your diet and health to detect any potential deficits and create a plan to maximize your nutrition intake. You will receive a nutritional assessment questionnaire to complete before we meet. During the call, we will review your results and discuss what further steps you can take to optimize your diet.