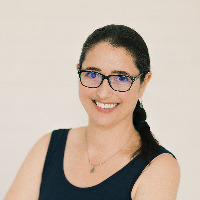 Hilary Torn
I help solopreneurs grow their business with clear marketing strategies.
What I can share
With over 12 years of marketing and growth experience, I have a passion for all things digital marketing. I can help you with: 💻 growing your business through blogging 📱Social media marketing 📥 email marketing 📝 content marketing & copywriting 📈 conversion optimization 📊 overall strategy for online growth Some of my past wins: - increased avg. conversion rate of landing page by 55% - increased organic traffic from 5k to 250K - increased MQLs from gated asset by 500% with email drip campaign - doubled organic App Store downloads YoY with ASO
Packages
Growth Marketing Package - (4 Sessions)

$720.00 for 4 sessions
Already booked a package?
Free, 15 mins
Not sure which session is the right fit for you or need something unique? Jump on a quick discovery call for free.
$190.00 for 1 hour
Let's look at your best options to generate leads, improve your conversion, and make more money! Get advice on SEO (on page, off page, content creation), email marketing, conversion optimization, and any other growth marketing topics on this one hour call.
Free, 30 mins
Let's get to know each other and learn about each other's businesses.