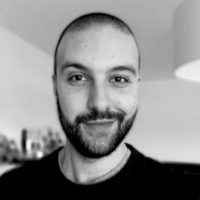 Wissame Cherfi
Freelance Creative Consultant
What I can share
Hello! My name is Wissame (pronounce Wee-ssem), I am a French freelance creative consultant with over +10 years of experience in the creative fields (from media production to writing to crowdfunding). I am the author of "La musique qui vient de mon coeur", (French, 2022). Looking forward to collaborate with you! Wissame
€35.00 for 30 mins
1 session of 30 minutes to take a step back and allow you to clarify your creative project, quite simply.
€75.00 for 1 hour
1 session of 60 minutes to address all your blocks and take concrete steps to improve your project.
€150.00 for 2 hours
1 x 120 minutes OR 2 x 60 minutes to discuss in depth, take concrete steps following a detailed plan.