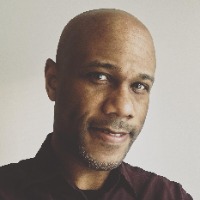 Hi, I'm Rudy!
Art Director x Digital Producer
What I can share
★ 8 years as an art director in international advertising. ★ 13 years as an art director and digital designer. ★ 13 years of hunting, curating, and testing digital tools. ★ 550+ bookmarked and tested digital tools. ▶ Visit my page to see more about me at westkast.com ☀ Before the video call, make sure you are free of distractions in a quiet place, with a good microphone and headphones.
$199.00 for 1 hour
▶ Pré-Alpha, Alpha, Beta, or RC version. I will review your digital tool UI-UX to add high-value and relevancy to the dashboard and features, from the user's and the designer's point of view. ▶ To optimize your time, please send me a short description of you, your tool, and the access link in the booking message.