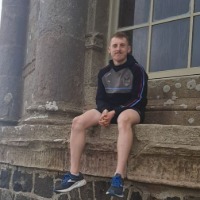 Hi, I'm Tristan!
I'm just a Simple guy here to listen
What I can share
I aim to help people with their problems, whatever that may be. Hopefully I can change your perspective/ outlook to make a positive change. I'm here to listen, and offer advice on your situation. I am a college athlete who has experience in mindsets and mentalities that promote discipline.
$5.00 for 30 mins
Feel free to talk about anything that is worrying you or ask for advice. I'm a simple dude just hear to listen.