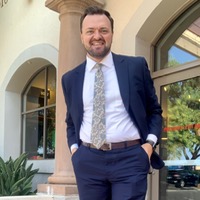 Hi, I'm Sam!
Sales Coach
What I can share
Hello Everyone, My name is Sam, I'm a business owner with over 15 years of sales experience. My experience has primarily been in the business brokerage industry. There, I was responsible for helping a company grow to source over 1 billion dollars in business listings over the last 4 years. Managed sales teams, spearheaded new markets, and am an expert in selling to C level executives. Now I have my hands in a few business ventures including my company. I am eager to help give deal advice to those who need advice, as a way of paying it forward. If you are new, or seasoned, I will most likely be able to help you to see what your facing from a new perspective, And that truly makes all the difference.
Free, 15 mins
We can have a chat to discuss what your needs are, and if we are a good fit!
$40.00 for 30 mins
Dive in and sort things out. Cover as much as we can in 30min.
$80.00 for 1 hour
More in depth look at your situation.
Timezone:
Loading timezone...