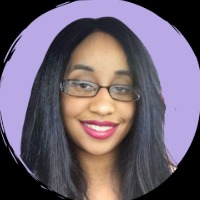 Hi, I'm Ashley!
A Digital Marketing Strategist ready to help the businesswomen of the world!
What I can share
I have always had an interest in marketing and advertising, I have worked with social media since owning my first soap business in 2016. I started working with small brands on developing effective content that would attract customers. I first started working on Instagram in 2017 and I have expanded my expertise to TikTok and Pinterest. I founded Newsomix Marketing in 2020 to help women-owned businesses! Let's talk about your strategy. Book a call with me.
CA$175.00 for 1.5 hours
You know that social media is a great platform for your business. You know that you need to post consistently and often, but you don't know what to post. We're here to help with this strategy call for social media content. In this Strategy Call, I Will: Go over the content strategy for your social media accounts like TikTok, Instagram, and Pinterest. Provide examples of how we work to create viral content ideas for our clients.
Timezone:
Loading timezone...