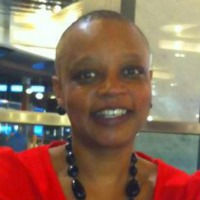 Hi, I'm Michelle!
Experienced Financial Wellbeing Trainer
What I can share
Here's 3 things you need to know: (1) I have over 30 years experience helping charities, businesses & individuals develop easy-to-use & sustainable financial systems that improve how they manage their money to generate wealth. (2) I have a track record of guiding organisations & individuals alike to improve decision-making & create cost-effective and practical solutions that they implement on a daily basis to create improved financial wellbeing. (3) I have degrees in psychology & qualifications in financial accounting and will help you understand your motivations, shift your mindset, & help put you on a direction to financial wellbeing. If money management is something you need help with, do not hesitate to book a call with me and see what we can do.
£55.00 for 45 mins
Let's talk money, what you would like to achieve and set a plan in motion that can get you there. We will keep it simple and make this work for you.