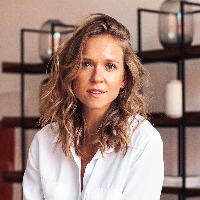 Masha Zvereva
Career Strategist | Personal Branding Consultant | Speaker | Content Creator
Hi, my name is Masha! I'm an entrepreneur, speaker, content creator, ex-Googler and an advocate for women in the workplace. It's very nice to e-meet you 🙂 I'm on a mission to drive female impact and innovation in tech by helping women to navigate the corporate world and advocate for themselves - giving them the tools to transform the work culture to meet their needs and life choices. Find out more about me + all of my content here: https://www.stereotypebreakers.com/ Over the last 7+ years I've been diving deeper into the subject of career growth in tech, researching strategies and tools that help you succeed - while creating content about it and building my personal brand. I'm excited to share my knowledge and leanings from all of the data I've collected and personal successes and failures that I've had the long the way.
Packages
3 Career Coaching Sessions

$525.00 for 3 sessions
Already booked a package?
$195.00 for 45 mins
Are you feeling stuck? Not sure where or how to grow? Let me help you find clarity and give you exercises that will strategically grow your career.
$15.00 for 15 mins
A short session to see if this is a good fit. The fee is to prevent spam bookings and all of the proceeds (after the platform fees) will be donated to Planned Parenthood