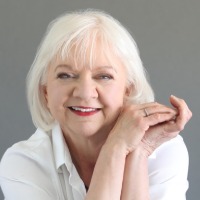 MaryAnn Richardson
Energy mover and shaker!
What I can share
I believe that the moment we're born, we are in perfect balance, but then we are engulfed in a world filled with energy and patterns that aren't our own, but we need to learn to navigate. We are in a continual dance to find balance. Feng Shui, energy clearing and recognizing the patterns of yearly energy can be subtle. I can help move the energy and help you recognize patterns in your yearly journey.
Free, 15 mins
Feng shui is an ancient Chinese traditional practice which uses energy to harmonize individuals with their surrounding environment. It is a combination of an art in a science. The art represents the physical and is referred to as "mundane." The science represents the invisible, the unseen, the transcendental. It's about learning how to bring great energy into your home, office, life. 3 to 4 hours at 125 an hour Contact for consultation
$99.00 for 45 mins
A personal energy clearing is a gentle and subtle way to release pressure and blocks to the flow of energy. When this energy field is in balance, life can unfold almost effortlessly. Clearing the energy is like acupuncture for the spirit, opening blocks and bringing back balance
Free, 15 mins
Some issues never seem to go away; you may be experiencing inherited ancestral energy patterns, patterns that can affect your life from finances to relationships. Ancestral clearing is a powerful process to heal family issues that hold you and your family back. The clearing is a three-session bundle at 297. Contact to schedule.
Free, 15 mins
Your home holds the energy of the previous owners, guests, even bits of what you brought home with you. Have you ever entered a building and felt "bad vibes?" Or maybe you have a friend who has the most welcoming home that you don't want to leave, you'd say the house has "good vibes." Space clearing moves energy that no longer supports you and the other inhabitants. A space clearing can bring that feeling of a fresh start in your life. Usually takes 2 ½ to 4 hours at $80 an hour. Contact to schedule an appointment
$27.00 for 30 mins
What does the energy of the New Year have in store for you? There are patterns of nature which help in your personal evolution, knowing them can help you move with the flow of energy rather than fight the energy offered.