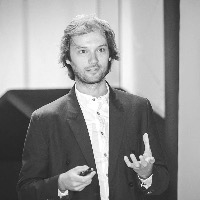 Hi, I'm Lauri!
Experienced product management and design practitioner. Ex-Pipedrive
What I can share
Previously a senior product manager from Pipedrive, I can quickly validate your startup idea to find the product-market fit. ‍ I bring 15 years of experience in product discovery & development. I am a hands-on practitioner and that starts with market analysis, creating prototypes right through building out backlogs and release plans. Hire me to help you to find product-market fit faster. I am good at: ◦ Understanding the problems on the market and translating this into a prioritised list of opportunities ◦ Building interactive prototypes for web and mobile ◦ Design Sprints ◦ Jobs to be Done framework ◦ Setting up user data tracking ◦ User data analysis ◦ User interviews and workshops ◦ Setting up a full scale Scrum product team ◦ Agile methodologies ◦ Recruiting beta testers ◦ A/B testing solutions in production environment ◦ Mobile app releasing on App Store and Google Play
€99.00 for 1 hour
Practical advice on scaling your startup product development and finding product-market fit.
Free, 30 mins
A free session and quick tips for product discovery, finding product market fit, releasing new features and testing out new hypotheses.
Timezone:
Loading timezone...