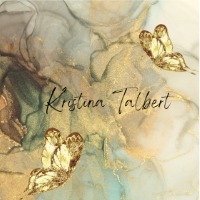 Hi, I'm Kristina!
Inspirational Sessions
What I can share
I am a decan 1 Capicorn which means that I exhibit the ture nature and characteristics of that Zodiac Sign. I have a undeniable passion for success in personal goals, finances, and business. So, what this means for an example is that while most of my peers, friends and family were enjoying thier lives carefree, I on the other hand spent most of my life trying to be successful in everything that I did. In other words I did, and still to this day have the ambition of thriving in life to the fullest which is the true hustle of the capicorn. My passion in life is to help others become successful at whatever they want through the methord of Inspiration. However, due take note that I am not affiliated with any religion or religious group, and I am not a counseling service or a psychologist. I am someone that simply want the very best for others and believe that the world is abundant enough for everyone to not only be successful in life but to also be happy. As a inspirational leader I have helped many people gain success in their profession but most importantly I helped get people excited, maintain focus, discipline, and perseverance in their personal affairs. I help people win through the unconventional methords of the capicorn meaning that with my help you will become obsessed with what you desire and obtain it or you will become obsessed with what you desire and obtain it!! That last statement was redundant on purpose because my belief is that whatever you desire in life is yours to have as long as it does not cause harm or inflict pain and suffering mentally physically, or emotionally for others. The world is crazy right now but that dosen't mean that you can not still have the life that you desire infact, it's probally perfect timing. You just need a little bit of inspiration and why not get support from someone that craves reaching great heights of success. They dont call us the goats for nothing, dont believe look it up yourself!! Or better yet book me!!
Free, 30 mins
During this 30 minute consultation process, you will have 20 minutes to give me as much insight as possible or information regarding what you need help with or what you would like to obtain from the services that I have listed. 20 minutes is not much time for a person who is unprepared so I do ask that you come ready with your questions regarding the services I provide if you need more clarity before booking. It is important to note that there is no exchange, or refunds with my services so please do not book a service if you are indecisive, or potentially may have a conflict of interest with a booking date as I will not re schedule services.
$37.00 for 45 mins
Let's talk about you and everything that makes you so amazing. We will discuss why you are important and how those qualities are needed in this world. Im celebrating you just as you are in this moment as well as whoever you aspire to be if that. This is the time for you to build confidence and If you already have that, even better! Take note, that this session requires a completed questionnaire sheet which will be emailed upon conformation of booking. The questionnaire sheet is to be completed and will be covered during our session and you (must have the sheet available)during our session time.
$7.00 for 15 mins
Let's get you on the right track with my affirmation planning session. This starts with realistic and encouraging thinking. Most of us utilize someone else's saying and insert our own goals. Most people don't even believe what they are trying to affirm and even worse than that are the people that don't read their Affirmations daily with intent. For you to program what you desire into your subconscious you must build it correctly first and then consistently use it. If you have some already created, that's amazing I want to hear it and most importantly I was to cover how your using it. If you dont have any affirmations created or need to revamp the ones you have, no worries....lets get started. This session requires pre- work before starting.
$47.00 for 1 hour
Caution/ Warning that this session is not for the faint of heart, as I will be upfront with you about anything or any obstacles or opportunities that are a blockage pertaining to your success. My information will be unbiased and maybe even come across as unconventional as my goal is to see that my clients are happy and successful and headed in the direction of their desires or personal goals. The session could be emotional so if you can't take constructive criticism then I wouldn't recommend this session however if you need advice, looking to get unstuck or make some changes then I welcome a session. This session requires pre work of a completed in take form that will be sent over to your email after booking conformation.
$25.00 for 45 mins
This session is all about getting you motivated and keeping you focused on that motivation because it is very easy to get off track, lose momentum towards your desires. Most people don't understand what motivation is because it does have many definitions according to what your using motive for. Most people have a love/ hate relationship with it. During this session we dive into your motives. Are they motives or are burdens? Are they moving you forward or holding you back? This is what we will be unpacking so that we can get you on the right path towards success. This session requires pre work of a completed questionnaire sheet that will be sent over to your email after booking.