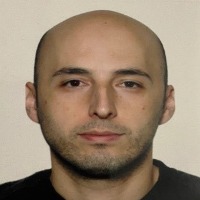 Hi, I'm Kerim!
Experienced Project and Product Manager
What I can share
Currently working @TURKSAT as an IT Project Manager focused on Agile, Scrum, Project Management, PAAS, IAAS, SAAS, ERP, CRM, Smart Cities, Digitalization, Digital Twins, e-Commerce (Knowledge and Experience on Shopify, Bigcommerce, Magento,Lightspeed), e-Municipality, Decision Support Systems, Criminal Records and e-Goverment projects. Certified PM² Essentials Project Management (License : PM202112042364A1202112234057) Certified Scrum Product Owner (License : 000523848) Certified Software Product Management Specialization (University of Alberta, Credential id : LZG27EJP8ZFR) Certified Initiating and Planning Projects ( University of California,Credential id : AMQLN5W3637U) Certified Introduction to Agile Development and Scrum ( IBM, Credential id : 8M95LX4T7QG6) Certified Agile Leadership: Introduction to Change (University of Colorado, Credential id : E42384WZF5ER) Past experienced positions: Product Manager Product Owner Software Developer - Establish long and short-term product development road maps - Determining business process design and re-engineering impacts - Knowledge of Agile, Scrum, Business Analysis, SDLC, Project Management methodologies and tools - Ability to conceptualize problems and potential solutions for data requirements from rough client specifications and information.
$119.00 for 1 hour
One hour mentoring session for women in tech. If you're a part of the WIT mentorship program use your unique coupon code for an exclusive discount.