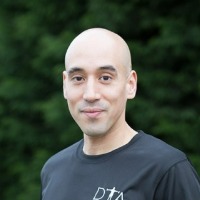 Hi, I'm Francisco!
Specialist Exercise & Mindfulness Trainer
What I can share
Right now you are breathing... now you're aware of your breathing... now you're wondering if you're breathing differently... you probably are... but that might be a good thing. I am always amazed that the first thing we do, when we are born is inhale, & the last thing we do, when we die is exhale. Do we ever stop to think about the breaths in between? I think that whether you think there are many or few, it doesn't really matter as much as how each of them are used. I enhance every breath my clients take through simple meditations, mindful movements, martial arts, & varying intensity workouts. I transform gasping states to those centred in relaxed states of control & awareness. How are you breathing? How would you like to breathe? How can we make every breath count? I have advanced diplomas in mindfulness & exercise training which enables me to work with those who suffer from long-term conditions. I hold various exercise qualifications in a variety of disciplines & have over 7 years working with marginalised clients to improve their mental & physical states.
£55.00 for 1 hour
Whether it's to devise an effective exercise routine, work on meditative states, or develop an enhanced mind-body connection, book a 1-to-1 and my experience, knowledge, & energy will be shared for your benefit. Walk away feeling lighter, happier, & healthier immediately.