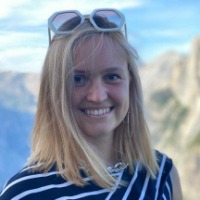 Hi, I'm Elena!
🦸🏼‍♀️Career Mentor 👩🏼‍💻Product @ Silicon Valley 👩🏼‍🏫Math Ph.D.
What I can share
👩🏼‍💻I am a coach helping professionals to accelerate international careers! 🔝I am technologist in Silicon Valley with Ph.D. In Math and 10+ years of experience in Mckinsey, BCG, Uber, etc. 🙋‍♀️ My project — Silicon Valley Career— guides to achieve big career goals with support from leaders @ Facebook, Uber, Amazon, Mckinsey. Check out our guides here: https://ellensation.substack.com 💯 People usually find sessions the most effective on: -Tech/consulting career in Silicon Valley -Career switching and achieving big job goals -Effective learning and getting transferrable business skills -Growing network 🔜 To join Silicon Valley Career accelerator program WAITLIST book a session!
$30.00 for 30 mins
🔝Happy to help women with their ambitious career goals, career switching strategy, landing job abroad, interviewing, personal effectiveness. 🙋‍♀️ I belong to this category, and to support women decreased the price significantly.
$150.00 for 1 hour
💭 Happy to help with personal and professional development! Please specify your request, and a member of the Silicon Valley Career team or me will help you!