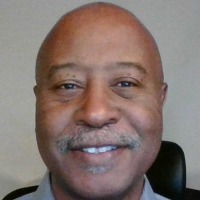 Edgar Russell
You can live a bigger more fulfilled future!
Sign up for an intro coaching session!
Here is what you can expect from me. My approach is to listen and learn what you want in life, your struggles, and what you excel at. Then, we will collaborate to build a plan for you to overcome your current obstacles and make progress toward your vision for the future. Along the way, we will celebrate successes and learn from setbacks. Together, we will build the kind of future that you deserve. One day at a time. Here is a little bit about me. I've provided individuals and organizations with coaching to improve their performance for several years. I've coached individuals through challenging setbacks and how to approach complex issues. As for my background, my career has been in education, organizational development, and philanthropy. However, I've also led an 8-figure regional office of a for-profit organization and worked in manufacturing. So, I'm well-versed in for-profit and not-for-profit management and organizational improvement.
Free, 30 mins
During this free 30-minute session we will get to know each other. The goal of the session will be to determine if I am the best coach for you, at this time. To determine that, we will cover what a coaching engagement with me looks like, the tools I use to support your growth, and still have time for any questions you might have. However, if you simply want an email response to your current questions, please email me at edgar@russellsystems.biz.