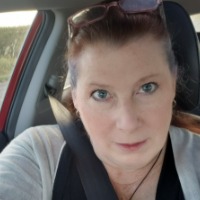 Hi, I'm DiAnne!
Need help learning to Adult?
What I can share
Our education systems fail so many youth by launching them out into the world without basic skills on how to Adult. Cook basic meals. Shop wisely to fit in a budget. Opening a bank account. Repairing a pair of pants. Plan a gathering. Planning your first apartment. And so many more skills! As a mom of 3- 20plus youth and a mentor to many more, I know that so many people do not know where to turn for personalized guidance and support in learning Adulting skills. I have a background in personnel management, business administration, digital animation and graphic design but my strength is in being able to translate overwhelming concepts into languages and imagery that can be understood. Brainstorming and planning out what works best for an individual and teaching the skills of effective goal setting and tracking that fit you! No need for embarrassment or self shaming around not knowing how. Reach out and let's chat.
Free, 15 mins
Let's determine if we are a good fit and where you would like support in.
CA$30.00 for 30 mins
Spend an hour planning out what your needs are, the goals within it, the system for tracking, and the rewards you will give yourself for the milestones you reach.
CA$20.00 for 15 mins
Often we know what we need to do but need someone to hold us accountable to actually do it! Let me be the one that checks in with you and asks about your progress! Then celebrate with you when you complete your goals!