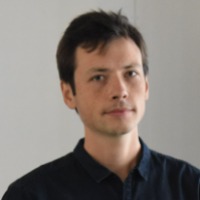 Hi, I'm Denis!
Software engineer at heart, engineering co-founder @introwise
What I can share
💻 Happy to help with your coding problems! 🎈 Currently I'm building Introwise (this very web app) using React + TypeScript + styled-components + Firebase. Super fun stack to work with! If you have any questions related to this stack - that's probably where I'm the most efficient. 👨‍🏫 Previously I worked on distributed cloud systems at Microsoft, made binary translators at Intel and all other things in between. Worked as a mentor in a coding bootcamp and quite enjoyed it! If you're just starting and need a second pair of eyes on your project - book a time with me. 🎫 Please add your question or a link to code with your booking request.
Free, 30 mins
Questions about Introwise? Happy to chat!
CA$49.00 for 1 hour
💻 An in-depth session with enough time to make a thorough code review or discuss an application architecture. Good for in-depth questions about React or Firebase
Timezone:
Loading timezone...