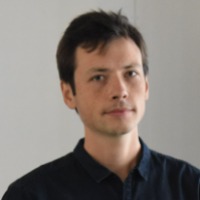 Hi, I'm Denis!
Software engineer at heart, engineering co-founder @introwise
Tech consultancy for makers and experts
💻 Happy to help with your coding problems! 🎈 Currently I'm building Introwise (this very web app) using React + TypeScript + styled-components + Firebase. Super fun stack to work with! If you have any questions related to this stack - that's probably where I'm the most efficient. 👨‍🏫 Previously I worked on distributed cloud systems at Microsoft, made binary translators at Intel and all other things in between. Worked as a mentor in a coding bootcamp and quite enjoyed it! If you're just starting and need a second pair of eyes on your project - book a time with me. 🎫 Please add your question or a link to code with your booking request.
Free, 45 mins
Questions about Introwise? Happy to chat!
Free, 45 mins
No strings attached. Whether you're a junior developer looking for a technical advice, or a seasoned professional in need of a second opinion. Limited spots. Everything is confidential, but don't bring NDAs please.
Free, 30 mins
If you've found me somewhere online and want to connect, then I'm more than happy to share a virtual cup of coffee or tea with you 🍵