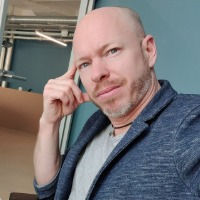 Hi, I'm David!
Philosophical Midwife
What I can share
"We are all pregnant with ideas and need the midwife to help bring them into the light of day." I have since 2010 been very active in the Swiss startup ecosystem, connecting founders and investors, advising startups, with a passion to inspire the next big thing. Over the years I've had hundreds of meetings and phone calls with founders and founders to be, as a sounding board and sparring partner, for product validation, technical insights and startup advice. I love making complex problems simple. I have a variety of experience and expertise, often connecting dots where others don't see a link. My experience as a generalist positions me as a specialist in delivering solutions and services the end users love. Having worked in Information Technology since 1999, connecting the worlds of business and technology while combining Product Development and Technical Implementation, I have a knack for problem diagnosing and solving, and translating the needs of the market and clients into solutions, features, refinements and products. A serial networker and social media aficionado, my love for testing beta versions of new products coming out of Zurich's many startups and strong social presence, has made me a sought-after advisor in many industries. As Zurich Director of Startup Grind since 2013, I've been building bridges between local and global entrepreneurs, experts, and executives. Being connected to the wider entrepreneurial ecosystem, particularly in Silicon Valley, Tel Aviv and throughout the rest of Europe, this gives me a pulse for trends and extensive connections. Let's do this!
CHF 177.00 for 1 hour
In an hour, significant insights are achieved. This can however be a foundation for followup sessions.