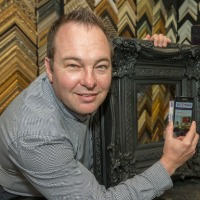 Hi, I'm David!
Experienced picture framing coach and educator
What I can share
Welcome to my live coaching booking page. Have a look at what you can discover and learn with my help.
A$60.00 for 1 hour
Everything you need to know about picture framing mat boards. Choosing the right colours to match your picture. Measurements and Calculations Secrets to cutting mats like a professional. Securely attaching your picture so the mat board and picture don't buckle or bend.