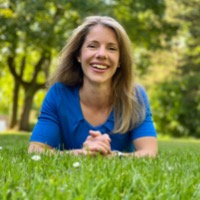 Hi, I'm Claire!
Experienced Health Coach & Educator
What I can share
As a mother of two children, I am constantly supporting. As wife to a military officer, I am always adapting. As a former PE teacher, I am always learning & sharing. As a Health Coach, I am always using these skills to serve those I work with. Every role I have is important, but when I am in each, my attention is there. It is how I am being in each role rather than what role I am performing. So I offer this clarity & a variety of techniques to improve your 'how'; to make long-lasting changes that can be seen across the many roles you also have. I am enthusiastic to empower, energise, & emancipate personalities from the shackles that hold them back from living a happy & healthy life. Could you do with a little more freedom? Could you benefit from some practical guidance in the many roles you play each day? Could do with feeling a little more 'in control'? I am a recognised & qualified ICF Health & Lifestyle Coach, with degrees in Sports & Exercise Science and a Post Graduate Certificate of Education (PGCE). I have over 20 years teaching, sharing, & improving lives, from the very smallest of children to the eldest of communities. I offer my experience, my knowledge, my passion, but most of all my focussed & undivided attention to you.
£55.00 for 1 hour
If you are looking for more than advice & want to make some changes to your lifestyle that you feel may be beyond your reach, this is the space for you you do this. I will listen & provide you with practical solutions you can implement immediately. You have nothing to worry about, but absolutely everything to gain. The sessions are completely confidential & this is a dedicated time to focus solely on you.