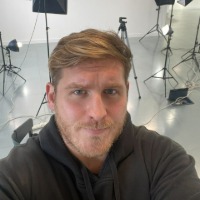 Hi, I'm Christopher!
Expert Health & Wellbeing Trainer, Obesity & Metabolic Disease Specialist
What I can share
Wellbeing is a personal experience, and so is a personal journey. But that doesn't mean that journey needs to be travelled alone. I have dedicated my education, training, and personal life to learning & gaining continually deeper understanding of health & wellness so that I can guide others through their own personal journey. I have surrounded myself with a team of outstanding trainers who practice what they learn and provide it to others in a concise & clear way. I hold an MSc in Health & Community, a BSc (Hons) in Pharmaceuticals, Advanced Nutrition & Weight Management Diplomas, Specialist Exercise Qualifications to work with Long Term Diseases, & hold Specialist Qualifications in Cardio Metabolic Diseases & Obesity. I have worked with clients with life -long conditions & celebrities alike to improve their mental & physical health, & have over a decades worth of experience consistently doing this. If you are at a fork in the road of your wellbeing journey, a 30-minute call could change the direction of your life...
£75.00 for 1 hour
Improve your outlook, understand your beliefs better, or walk away with an exercise plan you can use on a daily basis. This hour is for you to take a break from the world around you and focus on what's important: You & your wellbeing.
Timezone:
Loading timezone...