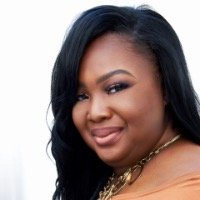 Camille Perry
Professional Life Strategist & Ministry Consultant
What I can share
Camille is a graduate of the University of Phoenix with a Baccalaureate degree in Communication and a Graduate degree in Business Administration with an emphasis in Project Management. Currently pursuing a doctorate in Organizational Leadership at Aspen University. Camille has over 15 years of learning and development experience and over 20 years of public speaking and teaching. As a certified John Maxwell Group team member Camille is determined to move the needle of success with you and your organization! Camille is a licensed life coach and mentor as well as a motivational speaker.
Free, 15 mins
Introduction/ Let's Meet & Greet!
$50.00 for 30 mins
Need a word of encouragement to help you get through the next step? Let's connect!
$125.00 for 1 hour
Let's brainstorm and discuss opportunities to grow your brand or business!