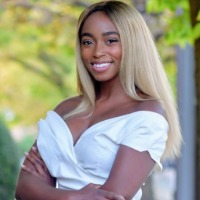 Brittany Hale
Experienced Values Coach
What I can share
Welcome to my Introwise Page! I've taken what I've learned in the courtroom to help build highly engaged, resilient, and trustworthy clients through values identification and alignment. I am so excited to work with you to discover how to align your goals with your values and achieve more than what you thought possible.
Free, 15 mins
We will speak about your top concerns and how our sessions might benefit you going forward.
$85.00 for 30 mins
During this session we will use a proprietary methodology to discover your core value and examine the extent to which you are in alignment with it in your day to day life.
$175.00 for 1 hour
Looking to communicate effectively across a multitude of groups? Let's discuss inclusive communication! We will discuss how you currently communicate, opportunities for growth, ID'ing your target audience, and strategies for impact.