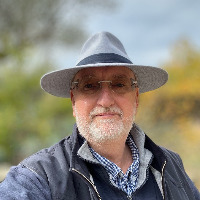 Hi, I'm John!
Project & Agility trainer ✔️ Leadership coach ✔️ P3RM consultant ✔️
What I can share
I work with Entrepreneurs who want to develop their businesses and grow into Leaders. When to call me : ✅ when you absolutely need to elevate your business, ✅ when timing is of the essence to you, ✅ when remaining billable is a priority, ✅ when you need more than a simple self-study course, ✅ when you must get tangible results from your investment, ✅ when sharing experience with like-minded leaders is key, ✅ when you hate wasting time but value working remotely. What clients say : "The training with you was one of the most effective ones I took with real impact in my daily work and I thank you for the excellent training offered." "The training gave me a winning edge in getting my new mission." "What I love most about working with John is he's genuinely invested in your growth and development." I help you best when you need : ➡️ a Leadership Geek, ➡️ an Agility Evangelist, ➡️ a P3MR Coach. Let's get to know each other and let me guide you in developing your skills and competencies over time. Your first step is to book a call now.
Free, 15 mins
A quick chat to see where we go from there
Timezone:
Loading timezone...