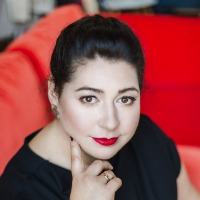 Hi, I'm Anna!
IT expert, mentor & trainer
What I can share
IT Service Management expert with 15 years of experience in service centralization and digital transformations. Founder of The Female Enterprise brand, whose mission is to support women in building self-confidence. MBA graduate. Trainer, mentor, conference speaker. Finalist of WomenTech Network Rising Star in STEM of the Year Award 2020. Member of the Expertki Razem Association, WICCI Poland India Board Member, #KobietaKrakowa
$119.00 for 1 hour
One hour mentoring session for women in tech. If you're a part of the WIT mentorship program use your unique coupon code for an exclusive discount.