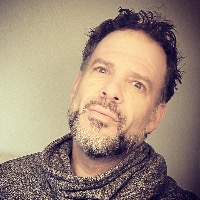 Hi, I'm Alexander!
Trainer, Consultant, Poker Coach
What I can share
Hi there, welcome to my training destination! Background: Over the last two decades, the courseware and curriculums I've designed for the WPT, WSOP Academy, PokerVT, and DeepstacksU gave me the opportunity to train thousands of students. The exposure to such a vast spectrum of ability and learning aptitude has enabled me to identify and meld minds with players and students alike, whether on the felt or in training. This site offers me the opportunity to offer my services to that full spectrum once again, in a convenient, succinct fashion, while focusing on individual or small group sessions rather than large-scale events Whether you're new to poker or a seasoned veteran, my goal is to enrich your experience through dynamics awareness at a tailored pace. Tactical advice and mindset guidance are coached via real-time online play, and analysis of streamed or televised professional play. Training Details are embedded in my Services, click away, and I hope to work with you soon. **Creative Consulting utilizing Poker Principles •Inquiries are welcome into creative consulting.that applies poker-related principles such as game theory and decision-dynamics to real world contexts and problems. This is a fascinating, often equitable approach to quandaries that demand a thoughtful balance of considerations. I'll be offering non-verbal communication training (as non-poker related services) for virtual meetings, interviews, presentations and conferences, and more. If it interests you to: •Portray yourself in a fashion congruent with the nature of your content •Maximize your reads of your clients/colleagues in real time so as to adjust delivery and content appropriately •Have the flow and structure of your presentation match "the room" with virtual conditions ... then we should certainly chat For any questions regarding services please reach out to me at alexpokerguy@gmail.com
$20.00 for 1 hour
Conversation about Poker and You •The player you've been/ are now/ want to be •How to reap maximum value from Training •Applicable Courseware and Content
$60.00 for 1 hour
We are each our own lifelong poker coach. The challenge we all face is to step outside of our common cognition and identify our patterns and structures of thinking. To prescribe remedies for the flaws and nurture the optimal. Which patterns needlessly themselves, and which are valued foundations of optimal decision-making? The Mindset sessions are intended to strengthen and tune your inner monologue through concept and tactics. Single or consecutive (2hr) sessions*
$120.00 for 2 hours
A guided observation of recorded live play and online replays. Action is paused at key decision points to explore your intuition, analysis, and how your decision-making process can best blend the two so as to be optimal. The majority of 'data points' function as likelihoods. 'Press Pause Press Play' allows me to discern your ability to process these likelihoods, as well as dynamics and tactics. We'll tune out the bad, bolster the good, and build a foundation for future optimal thinking.
$120.00 for 2 hours
I observe your real-time online play. The expression of your thought process is invaluable at all levels of trainee ability. And/Or You observe my real-time online play. My expressed thought process is best for trainees of intermediate to expert/pro ability. •Tactics •Hand-Selection •Betting Math + Dynamics •Position •Tournament Conditions •Reads, Patterns, Adjustments •Situational Awareness •Decision-Making process bolstered
$100.00 for 2 hours
Specialized group work of two. 100 apiece, 2 hours, Blend of play, analysis, tactics and dynamics awareness coaching
$25.00 for 2 hours
1st session warm up
$45.00 for 1.5 hours
Custom MainEvent Training (Private)