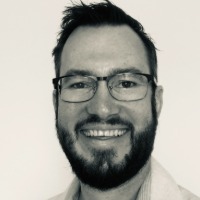 Hi, I'm Alex!
Personal Coach | Supervisor for Executive Coaches
What I can share
I am a trained supervisor and hold a PCC credential with ICF. I create personal transformation through conversation. My coaching and supervision practice has roots in a 20-year career in military operational flying and advanced flight instruction. Here, I learned the value of potent leadership, effective communication and relationships within complex, high-risk, and dynamic environments. My deep passion for coach supervision comes from my personal experience of its transformational impact, as well as my aviation background in standards, training and performance review. I supervise coaches one-to-one and in groups. As supervisor, I work in an accepting and explorative way to recognise where coaches get in the way of themselves, especially with challenging clients; working towards feeling more grounded, gaining clarity in what is going on in practice and being more effective with clients. In coaching, I help business leaders successfully navigate their own systems, organisations and environments, through accurate sense-making, self-management and a whole-person, whole-organisation approach to authentic problem solving. I globally provide - coach supervision for individuals and groups - coach supervision for organisations - personal coaching - coaching packages for organisations Career highlights: - Leader of the South African Air Force's formation aerobatic team The Silver Falcons - Leaving the military to start my own business. I jumped in the deep end, learning the ropes on the job. I now have an established coaching and supervision business - Advanced flight instructor: testing and training qualified fighter, helicopter and transport pilots in how to give flying instruction - Operational helicopter pilot and flight instructor: flying operational sorties in and outside of South Africa's borders; testing and training aircrew in regular and operational flying. - Leaving a long career as a military aviator to start my own practice as a coach and coach supervisor
$170.00 for 1 hour
Make a booking for an hour of online coaching.
$400.00 for 1 hour
Make a booking for an hour of online coaching for business leaders. Discover how to optimise your approach to anything in business- relationships, communication, delegation, leadership, managing complexity and more.
$170.00 for 1 hour
Make a booking for an hour of online supervision. Professional development work to learn and grow from your relationships with clients and manage your practice.
Free, 30 mins
For coaches, therapists, consultants etc. looking for an alternative, ethical and values-based approach to marketing.This is a short call to map out your needs and interest in a package of bespoke group sessions over 6 months, where we lead you through our novel framework as a foundation for discovering your own approach to values-based marketing. The groups start in January 2022, running monthly for 6 months.