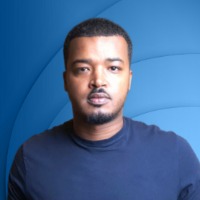 Abdi Ibrahim
Personal Development Expert & Director
What I can share
In my experience as a coach and a manager, I've developed a passion for helping others and helping them to achieve their personal and professional goals. I'm currently working to set up employment programmes and development programmes for young adults living in the UK. I want to help young people who are at high risk of long term unemployment, as I feel that many young adults are at risk of falling through the net. As the director and founder of Ibrahim & Co, we're looking to grow our network base and we want to reach those that could benefit from our service. We offer bespoke programmes that are tailored to individual needs and circumstances. Our objective is to help young adults identify employable skills and learn to apply these skills. We also create long term development plans to ensure the young person can retain structure in their career as they progress. Visit www.ibrahimandcompany.co.uk/services for more information.
Free, 1 hour
Let's have a chat and see what suits you first, all for FREE.
£15.00 for 30 mins
Do you have a question or require some instant advice?
£30.00 for 1 hour
Get a full coaching session and let's work together to solve a problem
£120.00 for 1 hour
Take up 4 sessions across a period of time of your choice! This can be pre-scheduled in advance to guarantee your sessions.
£50.00 for 1 hour
Are you are manager and seeking some advice to help you manage your team better? If you're struggling to motivate or inspire your team, I'll be able to help. If you're unsure about handling difficult conversations and need guidance, let's work together.