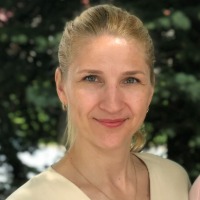 Hi, I'm Triin!
Experienced startup founder
What I can share
I've been in the startup sector for over a decade, building mainly technology (both hardware and software) products on global scale . I know well the ups and downs of the life of an entrepreneur and how to maintain a joyful attitude no matter what the issue is at hand. I can help you with finding the most important goal of your startup to focus on, how to set up an action plan to support it and organise the team around it. I can help you reflect back on your strategic thoughts (btw, I'm currently finalising my PhD thesis on strategic management), as well as guide you through the emotionally hard decision making.
€50.00 for 1 hour
This is for people who have very early stage startups and are heavily bootstrapping.