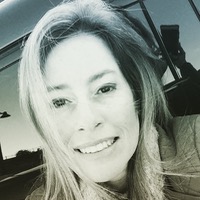 Hi, I'm Tatiana!
If you are seeking a professional, yet unpretentious life coach contact me.
What I can share
Talk & Identify Articulate & Resolve Transform & Support Inspire & Encourage My expertise areas are the following: - healthy/unhealthy relationships and domestic violence - learning about yourself - changing non-serving beliefs - motivation and encouragement - communication - identifying what you need - establishing healthy boundaries - creating the life you truly want I have been working in these areas for the last 9 years doing such things as presentations, managing support groups, and working one on one with individuals.
Free, 30 mins
In this FREE session we will have the chance to get to know each other. This session will allow you to tell me about your current challenges and what you expect out of my coaching.
$100.00 for 1 hour
This is a one time session. I just recommend booking this session, if you already know what you want to discuss or you want a different perspective to solve a problem ( we will use brain storming).
$350.00 for 1 hour
We will access your life and discover what changes are necessary to get you where you want to be. We will establish which steps you should take to reach your goals. Also, we will identify limiting beliefs and behaviors that are not serving you in your current life. This is a journey of self-discovery and growth. The package includes 4 sessions, that will happen once a week. The duration of each session will be an hour.
Timezone:
Loading timezone...