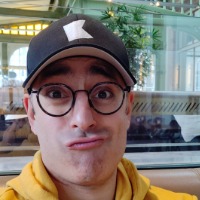 Michael Koenka
Experienced Business Advisor, Negotiator and Investment Strategist
"I'm obsessed with trust-based leadership and helping professionals achieve and overcome the impossible." -Michael I've helped a lot of highly technical experts get more out of their teams and learn new, accelerated ways of tackling problems. What's most fascinating to me is scaling relationships; humans are more nuanced and complex than any process or technology could be. I derive great fulfilment from helping others achieve their full potential and build durable, meaningful connections. I'm obsessed with technology and helping experts achieve the impossible. My goal is to be an expert's first call. This isn't something you can add to a project brief. You earn it through trust and delivery. The only thing better than growing my family office is seeing our clients learn, grow and achieve more.
€250.00 for 1 hour
Learn research-backed proven psychology and behavioural science techniques. Use them in work negotiations to become a universally trusted leader or team member. Great for building rapport, overcoming difficult situations and resolving conflicts in the workplace.
€250.00 for 1 hour
Develop skills in understanding your counterpart's needs. Ask the right questions at the right times, and in the right way. We'll learn how to get to a "no" and why that's a great way to find an outcome where everyone benefits.
€250.00 for 1 hour
Concepts like fairness, deadlines and loss aversion are excellent tools for skilled negotiators. These help bend your counterpart's reality closer to yours. Manage difficult negotiations and greatly improve your chances of reaching a favourable agreement.
€250.00 for 1 hour
Aggressive negotiations often backfire. No one wins, and you end up wasting time managing emotions instead of achieving results. We'll learn reframing techniques focused on interests and outcomes to help your chances at success. Avoid conflict and handle aggressive negotiators with ease.
€250.00 for 1 hour
Men and women face different challenges in the context of workplace negotiations. We'll explore first-hand accounts and reveal key insights into these differences. This will help us distil our findings into possible solutions to achieve meaningful and respectful outcomes.