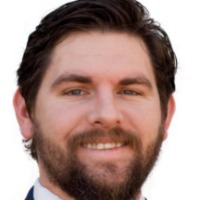 Seth Burns
Life Coach and Leadership Couselor
What I can share
Welcome! I'm glad to see you stopped by. Let me tell you a little bit about myself... My name is Seth Burns. I have worked with four different churches since 2008 advising and counseling people along the way. I obtained a degree in Professional Studies of Administrative Leadership which taught me how to not only be a leader in the workplace but help others learn to do the same. My goal is to help others achieve their fullest potential by helping them realize they had it in themselves the whole time. Sometimes we need help tapping into our potential and achieving the most we can in life. It helps to have a guide take you through the woods to find what where you are looking to go. Someone else's perspective is always a good thing to have.
$75.00 for 1 hour
Our personal sessions range from a wide variety of purposes. We set goals, discover where we want to go in life, map out the path to take, check up on our progress, and always look for ways to progress in our personal and professional lives.
$75.00 for 30 mins
Sometimes things pop up and take us by surprise. We cannot plan and make concessions for them immediately and we need help. Contact us for an emergency session to get in quickly in between our personal sessions for those things that come up out of no where.
Free, 30 mins
Our initial Consultation is all about getting to know one another. We want to make sure we are a good fit for each other and we would never want to make you rush into something without being comfortable first. Book an initial consultation today to talk with Seth and get the ball rolling.