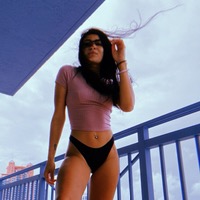 Hi, I'm Selena!
Experienced Health & Fitness Coach
What I can share
Hello! My name is Selena and welcome to my Introwise page! I am a health and fitness coach and have been for about 6 years. I take pride in not only living but showing my clients how to live a better life naturally and I can't wait to show you, too! ☺️ Book your free consultation with me today!
Free, 15 mins
In this consultation we will discuss your current fitness goals and see if this is something I can help you with or if you need to seek medical attention.
$50.00 for 30 mins
In this session we will go over your current goals and I will provide you with a basic meal plan and weekly workouts to fit those goals.
$50.00 for 1 hour
This will be the first session we set up to train together. This can be virtual or an in person session.
Timezone:
Loading timezone...