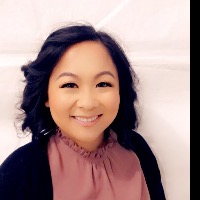 Hi, I'm See!
Career Life Guru ready to collaborate on achieving goals & fulfill dreams!
What I can share
I am excited to work side by side and mentor colleagues, friends, followers, students, and professionals. I have 10 years of experience in Job Searching and Resume Building, assisted over hundreds job seekers, high school students, college graduates, and community members remove barriers in job seeking, polishing and rediscover skillsets, and building pathways to their definition of success. Trained and fully certified as a Community Worker Incentives Coordinator (CWIC) with Virginia Commonwealth University to advise and serve clients receiving social security benefits who are interested in going back to work. I am passionate in mentoring others with problem resolutions! Whether it is about careers, motherhood, or just life in general; I find that my wisdom and life experiences helps other see and get to that light at the end of the tunnel. What others have said about my work: "I was the mentor they wished they had sooner." "Best hype woman that gave her courage to keep pushing for a position she thought was way out of her league." "Keeps coming back to you because you listened and helped navigate through life and career without judgment." I enjoy teaching others what I learned and have gone through in life. Our conversations would go from applying for a job, to resume building, formatting career email communications, life and financial investments, life insurances, women empowerment, women in the workplace, college and planning for after college, Hmong funeral planning and much more! Let's share 15 minutes and pilot your next goal!
$25.00 for 30 mins
Collaborate. You don't need to know any of the answers, I will help you figure it out. What frustrates you? Where have you been? How are you getting there?
Free, 15 mins
Starting from FREE for 15 mins