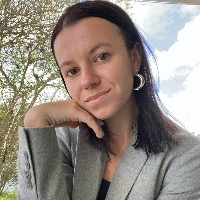 Hi, I'm Sarah!
Nutritional Therapist, feminine movement mentor
What I can share
Hello all, I am a young adult with a passion for teaching. I work in the school system but I also teach dance, nutrition, spiritual expansion, positive mindset, and my favorite; feminine movement classes. Let's link up!
$50.00 for 1 hour
Book group sessions with me. This can be for dance, wellness, nutrition, etc.