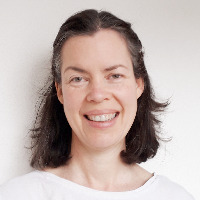 Coaching with Rachel
Certified Nutrition Therapist, Health Coach and Your Cheerleader!
How I can help you www.healthiertogether.co If you're ready to take your health into your own hands and are looking for personalized support and encouragement, I'd love to help you. We can have a no-obligation chat together about how I can best support you to reach your goals. Book a complimentary 15 minute Discovery Call today. If you are ready to get started, you can book one of my Coaching Packages to receive regular 1 to 1 support
Packages
Already booked a package?
Free, 30 mins
A no-obligation introductory session for us to get to know each other and discuss your health goals. At the end of our session together you will have a clear understanding of how I can support you as we work together and tailor a programme to fit your unique needs.
£45.00 for 1 hour
Are you concerned about possible deficiencies, or want to be proactive, and have a nutritional overview to prevent future health challenges? In this session, we will take a closer look at your diet and health to detect any potential deficits and create a plan to maximize your nutrition intake . You will receive a nutritional assessment questionnaire to complete before we meet. During the call, we will review your results and discuss what further steps you can take to optimize your diet.