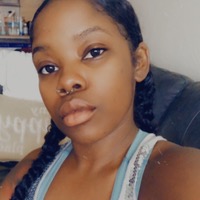 Hi, I'm De'Auzhoni!
Experienced Life Coach & Spiritual Healer
What I can share
Welcome to Planet Honi, a safe space for healing. Please stay a while if you'd like. I offer personalized coaching sessions and spiritual services based on your needs. My areas of expertise include: cognitive behavioral therapy techniques, emotional intelligence, stress management, forgiveness, setting boundaries, motivation, therapeutic art therapy techniques, neurolinguistics, happiness, inner child healing, shadow work, personal transformation breakthrough, mindfulness, tarot reading, reiki (remote) healing, meditation, womb healing and much more!
$20.00 for 30 mins
Comprehensive conversation which will establish client's needs in order to customize future sessions.