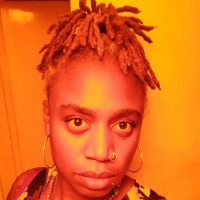 Hi, I'm Sofya!
Experienced Spiritual Advisor and intuitive
What I can share
I have been an intuitive guidance specialist for over 12 years. I offer spiritual guidance on traversing your spiritual awakenings and spiritual journey. Using my intuition and spiritual knowledge we can look into what may be blocking you and work out a plan to move you past it. I am experienced at spiritual awakening coaching. So we can set up weekly or monthly plans to ensure continual spiritual progress.
Free, 30 mins
A free 30 min discovery call so you can tell me where you are at. And we can work out if I am the right spiritual advisor/coach for you
€35.00 for 30 mins
Working with where you are at in your awakening and what challenges or confusion may be arising from it. We can plan together steps to help you feel more in control of the process. And Demystify the experience a little.
€35.00 for 30 mins
Sessions to help you work your spiritual journey into your life. To add discipline so you can feel you know where you are at in the process. So that it's not something just happening to you. I will coach you using spiritual concepts as reference points to make the process feel more understandable.
Timezone:
Loading timezone...