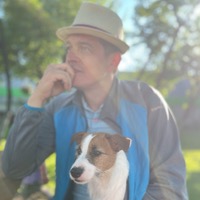 Hi, I'm Mikk!
Business design, growth & exit strategies, founders coach.
What I can share
I've analyzed businesses for 20+ years to design & develop custom software solutions. But I noticed that I am able to maximise my impact at earlier phase via positioning and designimg the business together with founders or top managers. My decades long expertise helps me to assist in generic decisionmaking, leaving implementation to teams themselves. And well, it works this way. 1. 500x growth by redefining positioning and ambition, letting investors to earn 6x minimum. 2. Funding pitch upgrade by redesigning vision, positioning, markets, offering, growth processes and principles, upgrading ask from 150k to 1M and starting getting investors meetings. 3. Reversing exit strategy into growth strategy by re-positioning and re-designing business to Internationalise and engage better with employees and clients. 4. Turning blurry concept that made profits into money making structure with clear vision, new organisational structure, redefined processes, new partners network, new range of products. Expected growth 10-20x in 3 years. Let's be clear here. I am using only existent puzzle pieces, perhaps re-engineering something into more clear structure. I build the vision together with my client while investigating what's done and where to is company going. Identifying opportunities and improvements comes naturally for me. It might take just a stupid question or previous experience that triggers the next superb idea.
Free, 30 mins
It's to discover whether I can help you or not.