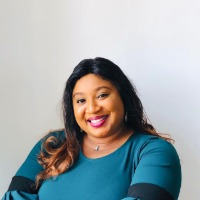 Hi, I'm Mary!
Licensed Counseling Psychologist/ Psychotherapist
What I can share
Hi there! My name is Dr. Mary and I am a Licensed Counseling Psychologist/ Psychotherapist. I handle cases which are Behavioural, Emotional (Relationships), Educational and Career Related. Cases handled includes; Depression, anxiety, ADHD,Suicidal Ideation, All forms of Traumas including Rape, violence, childhood, accident etc, Anger management, Addictions and a lot more. I am committed to your mental health goals and we work together to ensure you have a balanced life, inner peace, happy and fulfilling life. Your mental health needs are my focus. I am friendly, Empathetic, a great listener, a cheerleader, a Motivator and client centered. I believe that a trial will convince you!
$100.00 for 1 hour
This session is designed to help you overcome your challenges. We work with you to help you achieve your mental health goals.