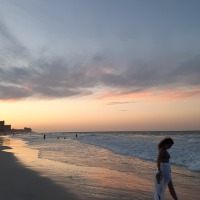 Cheilla campos
Experienced in Life coaching, PsychoTherapy and Uplifting those in need.
What I can share
Hi there, I am here to be of service and support in anything you may need in you life right now. Maybe it's a Career change, your love life or some guidance and help in bettering yourself and ultimately your life all together and you dont know where to start or how. Well, I been through the same and i have learned in my way up all the best ways that will fit you personally, however at the end it comes to you how commited you are to try, even if its something different.
$15.00 for 30 mins
Initial meeting with you! In this session i will allow you to tell me a bit about yourself and your situation that you need help. No pressure!
$25.99 for 45 mins
Regular continual sessions for as long as you like(No commitment at all),in tackling your needs and easy to start daily methods to help you with Guidance and support along the way.