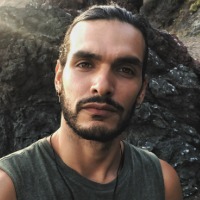 Hi, I'm Leo!
Torus Movement & Yoga Dance Flow
What I can share
I've been doing yoga for over 4 years and I specialize in dance yoga. I'd be happy to help you to release the tension in your body and start using yoga as a way to express and move your body.
$20.00 for 1 hour
New to yoga? This class is designed to teach you the fundamentals of yoga to improve your flexibility, strength, energy, and mental and spiritual health.