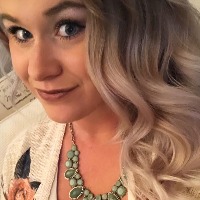 Hi, I'm Kelly!
Let me help you discover your career path and let's design a plan together!
What I can share
You may be in high school or a recent high school graduate. You may be in college or a recent college graduate. You may be an entry-level employee or you may be a seasoned employee looking to change career paths. No matter where you are in life, getting started can sometimes be a scary thing, especially if you don't know what you're doing and don't have guidance from an established professional. I am a doctoral candidate in a Business of Administration program. I have 14+ years of human resources knowledge in military and civilian settings. I have a Master of Business Administration degree (2017) and a Bachelor of Science degree in Human Resources Management (2016). I have also completed Joint Professional Military Education (PME) to include Air Command & Staff College (2020) and Airmen Leadership School (2010). I am an active member in the International Public Management Association for Human Resources, the Association for Operations Management, and the Society of Human Resources Management. I have also received several awards from the United States Air Force to include an Achievement Medal, Meritorious Service Medal, National Defense Service Medal, and many others. This platform is designed to help you get started! Having a one-on-one safe space to talk about where you want to go in life, reflecting on why, and then designing a plan for how to get there are some things we can do together! I specialize in degree paths, goal-setting, resume building, interviewing etiquette, etc. I am not a recruiter but only here to coach you through general hiring processes from start to finish. I do have a focus on military and federal government jobs but can also be used for other basic private sector consulting purposes. I am a mother, Director, and DBA student so I understand your time is valuable. Let's work together to pursue your dreams! *Resume building $150 https://www.youracclaim.com/badges/b3433ee3-afe4-46cc-a3c0-e4f9fa864b50/public_url
$25.00 for 30 mins
I have some general questions about degree paths, career paths, resume tailoring, applying for jobs, interviewing, etc.!
$25.00 for 30 mins
I need help in choosing a degree path!
$25.00 for 30 mins
I need help deciding which career path to take!
$25.00 for 30 mins
I need help in setting academic and/or career goals!
$25.00 for 30 mins
I need help creating my own resume!
$150.00 for 1 hour
I would like to pay someone to create my resume from scratch! *We will have a 60-minute discussion about the resume to include preliminary questions from me needed for clarification to get started ($50). I will then generate a new resume for you within 3 business days ($100). Please be available for quick follow-up questions during this process!
$25.00 for 30 mins
I need help preparing for interviews!