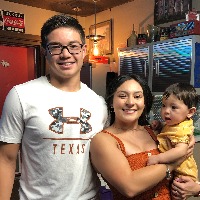 Hi, I'm kabrina!
Experienced cardio and weight training coach
What I can share
I have been working out since I was four and I love helping others meet their health goals. I also teach how to eat right and provide meal plans weekly I have done powerlifting for 3 years karate for 13 years. I have also played volleyball, basketball, track, and cheer. I am here to help you and keep you accountable towards realistic goals.
$50.00 for 30 mins
I will get a preview of your goals and eating habits as well as when check-up times would be good for you. We would basically become good friends over this journey and we will reach your goals. This will be for the first session the next sessions will be an actual workout together for 30 min every day will be a different type of workout.