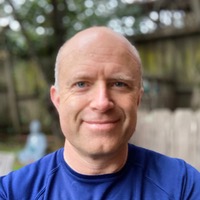 Hi, I'm Joey!
Shockingly fast habit coach
What I can share
I help you you create the habits you need to achieve the goals you want. I do this by teaching a process for doing what you know to do for your habit and goals and then how to recover after you stumble (which happens to everyone). By planning for both sides, you can create habits faster and with less struggle.
$75.00 for 45 mins
Learn the process to start your habit today. You will identify the actions you know to do for your habit, take at least one, and learn how to recover and keep going for when you stumble.