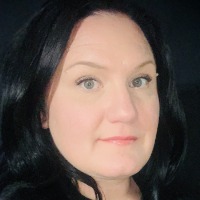 Hi, I'm Jennifer!
MIR @UACI | CEO, President/Investor/Inventor | Executive
What I can share
C-level Executive, Jennifer Keenan has over 20 years of experience in the healthcare, data-based systems, digital and commercial products industries. She has served as President, Founder & CEO for the past 3 years. Her track record is demonstrated by: integration, innovation and sourcing for growth in three companies; six startups in three continents; corporate ventures in three healthcare corporations; board positions at three organizations. Select Accomplishments include but are not limited to Corporate Formation, Intellectual Property Generation, and R&D. She had the vision of an independent company in 2018, funded and led the startup of Zorya Inc. (ZI) in 2020. Previously, she developed new products in a digital product portfolio for a subsidiary launch within a publicly traded company. The products set standards for digital-first medical equipment and pharma solutions for a pharmacy benefit management company and within one year (fourth quarter of 2020) recorded revenues of $5.9B. Recent Mentor Experience: Faculty, National Institutes of Health (NIH) Rapid Acceleration of Diagnostics (RADx®) Initiative-2020 Mentor/Advisor, TEXVMS, TEXGHS @ University of Texas Austin -2020/2021 Mentor-In-Residence, University of Arizona Center for Innovation -2022
Free, 30 mins
This time may be used for a one-time general, introductory conversation.
Free, 30 mins
* Educate on topics outlined in the program roadmap * Track progress and accomplishments (via Salesforce) * Develop corporate governance * Provide support as needed
Free, 1 hour
* Educate on topics outlined in the program roadmap * Track progress and accomplishments (via Salesforce) * Develop corporate governance * Provide support as needed
Free, 1.5 hours
* Educate on topics outlined in the program roadmap * Track progress and accomplishments (via Salesforce) * Develop corporate governance * Provide support as needed