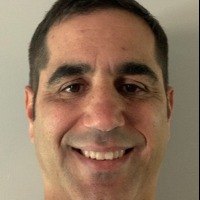 Hi, I'm Jeff!
Life long teacher, coach, and leader. Expert motivator
What I can share
Hello. I started being coached in sports from a very young age. My coaches were my most positive role models. I took my passion for sports all the way through college and beyond. I decided in high school that I would become a physical education teacher. I absolutely love the opportunity to help people, and see the spark of comprehension in their eyes. I have spent a career teaching and leading people as young as three all the way up to adults. If you give me the chance to work with you, I will take the time to get to know you and the path that will work best for you. Building relationships and understanding how best people learn has always been a gift for me, and I hope you allow me to share that gift with you.
$25.00 for 30 mins
The very best athletes in the world still need coaches. Imagine if you had someone to help guide you past all of the bumps and hurdles that you encounter in everyday life. A person that helps you to see the big picture from a different perspective.
$25.00 for 30 mins
Have you ever felt stuck? Don't know which direction to go? Need a good pep talk or an unwavering ear? I'm happy to get to know you and figure out what the best approach is to get you moving. I will get you there from where you are.
$25.00 for 30 mins
Know what I love about sports? That we all agree on a set of rules and there's a referee to enforce those rules. I'm here to tackle those silly disagreements that can derail any manner of relationship. A neutral ear to listen and give actionable guidance to move past the argument.